Transkei Outreach

This was a weekend in November 2000, when I went with other guys from church on an outreach to Mquanduli - a small village in the Transkei. We loaded up in a combi packed with loads of clothes, food, toilet paper & mosquito repellent. The church has been there many times before, so the people there knew the rest of the team really well. This was a great time, were we slept in the local rondavels (round huts) and were able to share what Jesus means to us, to these people.


On Sunday morning, we played some games with the kids before church. We also taught them how to play rugby and one of the guys there was convinced I was the manager of the All Blacks! At one stage some of the kids had me tackled on the ground, they were quite stunned to see such a white tummy!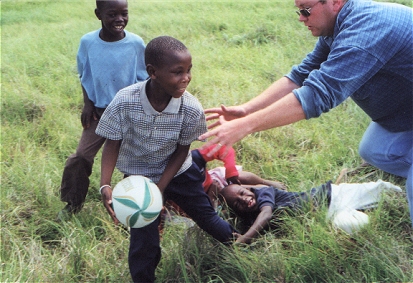 Alan trying to get the rugby ball!


Morn'e escaping a tackle.


Some of the kids performing an item